Proud Punjabi is a phrase that actually puts our hearts out. The world knows us for love, love for our people, love for our culture, love for our food and the celebrations of course. That is not all, we constitute one of the world's largest ethnolinguistic group with  a population of almost 102 Million. Here are things only Punjabi's will relate to.
Food is'nt just Butter Chicken!!
Guys no doubt butter chicken is one off the most delectable dishes you ll ever have but we do have all sorts and types of other fares. A true punjabi is an avid food lover and will go to any distance to satisfy that urge to eat authentic food. The bottom line is we are all food maniacs. Starting from those breakfast prantha's  to the chah and  pakore, dal makhani and butter naan for dinner.
I mean come on they must have had to reason to call Punjab the bread basket of India. We have a wide variety of palatable food. Chole Bhature, amritsari fish, shakkar paare, karah parshad, paneer tikka, sarson da saag and last of all "nani de hath diyan pinniyan".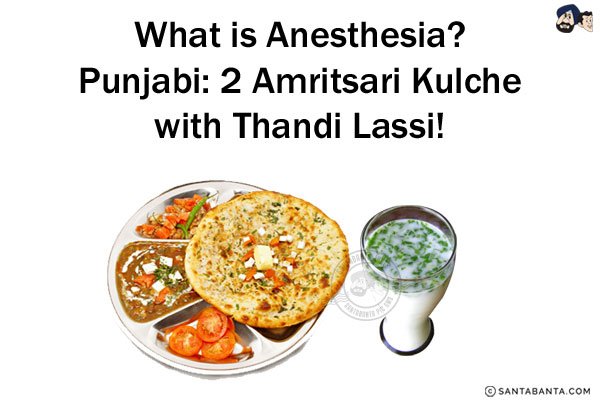 We run on drinks!
Any meal without a drink is bland to us. A chilled glass of lassi , a nicely made shikanji can make your day. We  run on drinks may be that is why we are so over energetic. A glass of lassi is as important as butter or ghee topping our paranthas. By drinks I obviously din't mean just the non alcoholic ones. Well we are pretty fond of drinking. Mornings its all lassi and nights with that glorious patiala peg. Ayeee that is exactly how we roll!!
Albums for every mood
Bollywood may have ruined some of our favourites but nothing matches the tunes of the classics we have. We have songs for every mood. Party anthems, gedi tracks, classic romance, old school, heartbreak feels, qawalli's, pretty much everything. The variety is as vast as our food may be  more. Punjab has been a home to the biggest non film music industry. Our artists just get the way we we are. Those beats and tunes get you rolling. From legendary Kuldeep Manak, Surjit Bindrakhia, Gurdas Manak, Hans Raj Hans to Amrinder Gill, Prabh Gill, B Praak, Diljit Dosanjh. We have them all!!
Bebe and her Chittar
The most widely used household weapon used by punjabi mum's to bring their kids back on track is Chittar.  We are all used to this. The best part is this helps us escape the high court (ps scolding session from our dads). Also melodrama is a punjabi household thing. We believe in  blackmailing each other emotionally to get stuff done.
Live life Jatt Style
We live life loud and proud. There's basically no harm in living life the way you want. We are all fond of a good lifestyle and we live upto it. We have equally  cool families  who have actually taught us to live life to the fullest. Gediyan and good food are our mood boosters. We might be a little reckless with money when it about our "shaunk".  Our weddings are all about bling and beauty. It is a big affair or most likely can be called a blithesome fam jam with a little tinge of drama.
Swearing is an emotion
Another assumption is that we swear too much. Well this one is true but the swearing is all about emotions. Since the lighthearted community that we belong to does not let us carry frustations. We just say it out loud!
PS;) Dil Apna Punjabi <3