For today's friday reviews we have India's first ever all woman protagonist  web series by Anu Menon and Nupur Asthana. Four more shots please  season 1 released on 25 January 2019. The second season came out yesterday so let us have a look what have directors composed this time.
Name – FOUR MORE SHOTS PLEASE SEASON 2
Director – ANU MENON & NUPUR ASTHANA
Category – WEB SERIES
Genre – COMEDY, DRAMA
Actors – SAYANI GUPTA, KRITI KULKARNI, BANI J, MAANVI GAGROO
Network – NETFLIX
Duration –  TEN EPISODES
Plot
To begin with, the story is about four fabulously flawed women living in Mumbai. All of their lives have taken drastic turns and they end up meeting each other at the Truck Bar. That one night changes everything and there we have four women who have each others back against what may come. Previously the four friends are each struggling with different issues in life.
Anjana Menon played by Kirti Kulkarni is a lawyer and a single mother. Damini Rizwi Roy played by  Sayani Gupta is an award winning journalist. Bani J plays Umang who is a fitness freak and a gym trainer and Maanvi Gagroo plays Siddhi Patel a 23 year old virgin bullied by her own mother. Season 1 ends on a rather sad note. All four of them dealing with their own mess, Anjana fighting for her daughters custody, Umang struggles with her family not accepting her sexuality and her love too.
View this post on Instagram
From the trailer itself we know that the women haven't spoken to each other for a long time now. Maanvi Gagroo is in an extremely vulnerable  state and somehow is in Istanbul . Finally there happens to be a reunion which is not very convincing. But it does give the whole new angle to visual appeal. Thereafter we return to their mumbai life and the predictable plot comes in.
Anjana comes out strong against the misogyny she faces at work. Damini is shown to be very determined towards her book Bloody February. Siddhi has finally accepted herself and is exploring the perks of being a stand up comedian. Umang gives herself full into getting her love Samara out of depression. Once that has been dealt with she is experiencing pressure of dating a celebrity.
Furthermore things eventually turn serious and we straightaway see a big fat Indian Wedding happening in Udaipur. There is a lot of drama and excellent performances put up by the supporting cast.
View this post on Instagram
Concept
By all means the creators have tried to celebrate the authenticity of female friendship. The bond that women share with each other  is what keeps them going. People come and go, there are life partners, friends and family but the way these women have each others back nobody else does. The characters have been developed and we would rather say redefined. The weakest link in the story is Lisa Ray and Bani J's love plot.
Maanvi Gagroo aces her character in this season. There is a bang on change that you will notice.  The outfits of the cast are a little over the top giving a runway vibe. Also the fancy apartment Damini lives in does not justify her surviving on her savings.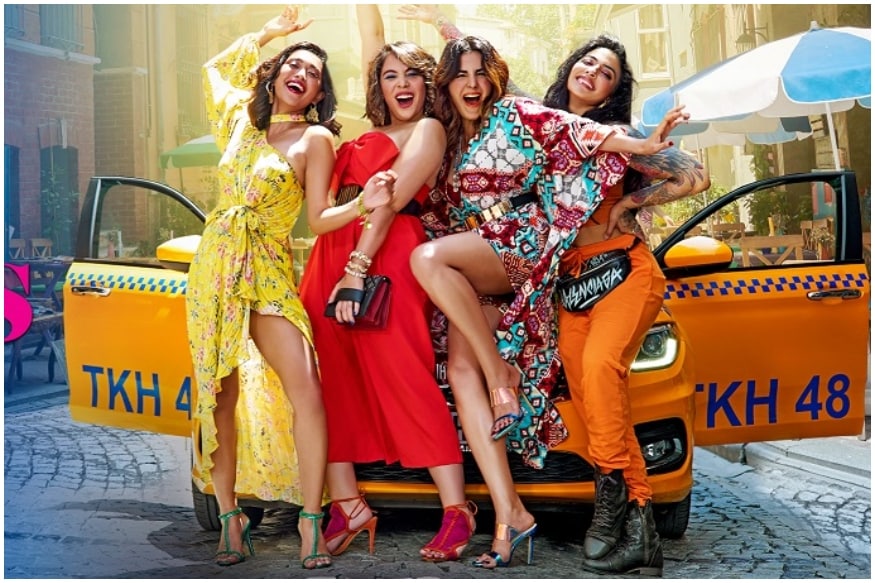 The season for sure comes with flaws and shortcomings. The plot  becomes creepy at times and often repetitive. But the lives of the an unapologetically flawed girl gang has empowered us enough to rise above imperfections. As viewers we get more of a non- judgemental outlook and in particular we think that was the sole purpose of this show. Not judging women for any choice they make
Four More Shots Please is a very light show and will help you ease out. Concurrently  it definitely is a reminder of how simple life used to be before COVID 19
 We rate four more shots 3/5